Here is my entry for Wordless Wednesday.
My nine year old daughter likes to create things. She's always making, or remaking something, sometimes with my help, sometimes on her own. She decided she wanted to make a t-shirt using some of the fabric paint we have. I dug out a white t-shirt for her and she asked me to trace, in pencil, what she wanted to write.
Here's the final product.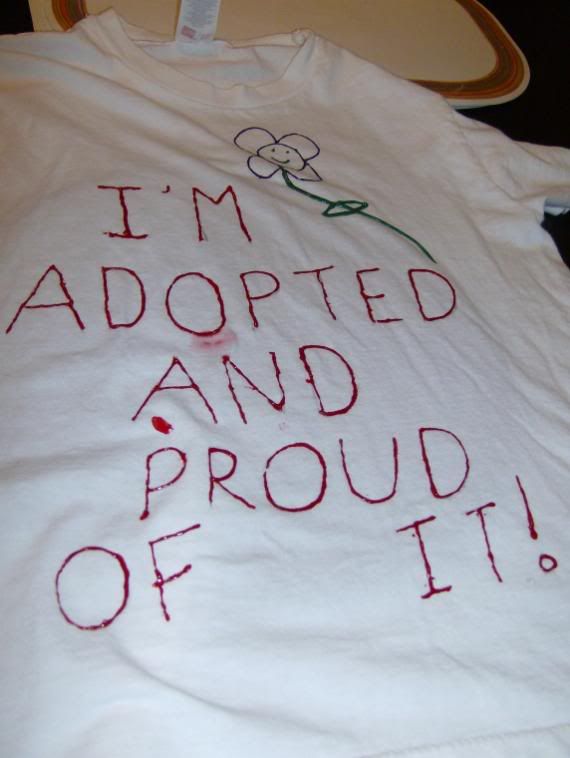 I love my daughter.


**If you're participating in this weeks Wordless Wednesday, feel free to leave the link in a comment so we can visit!**
adoptees
,
parents of adopted children
Related posts